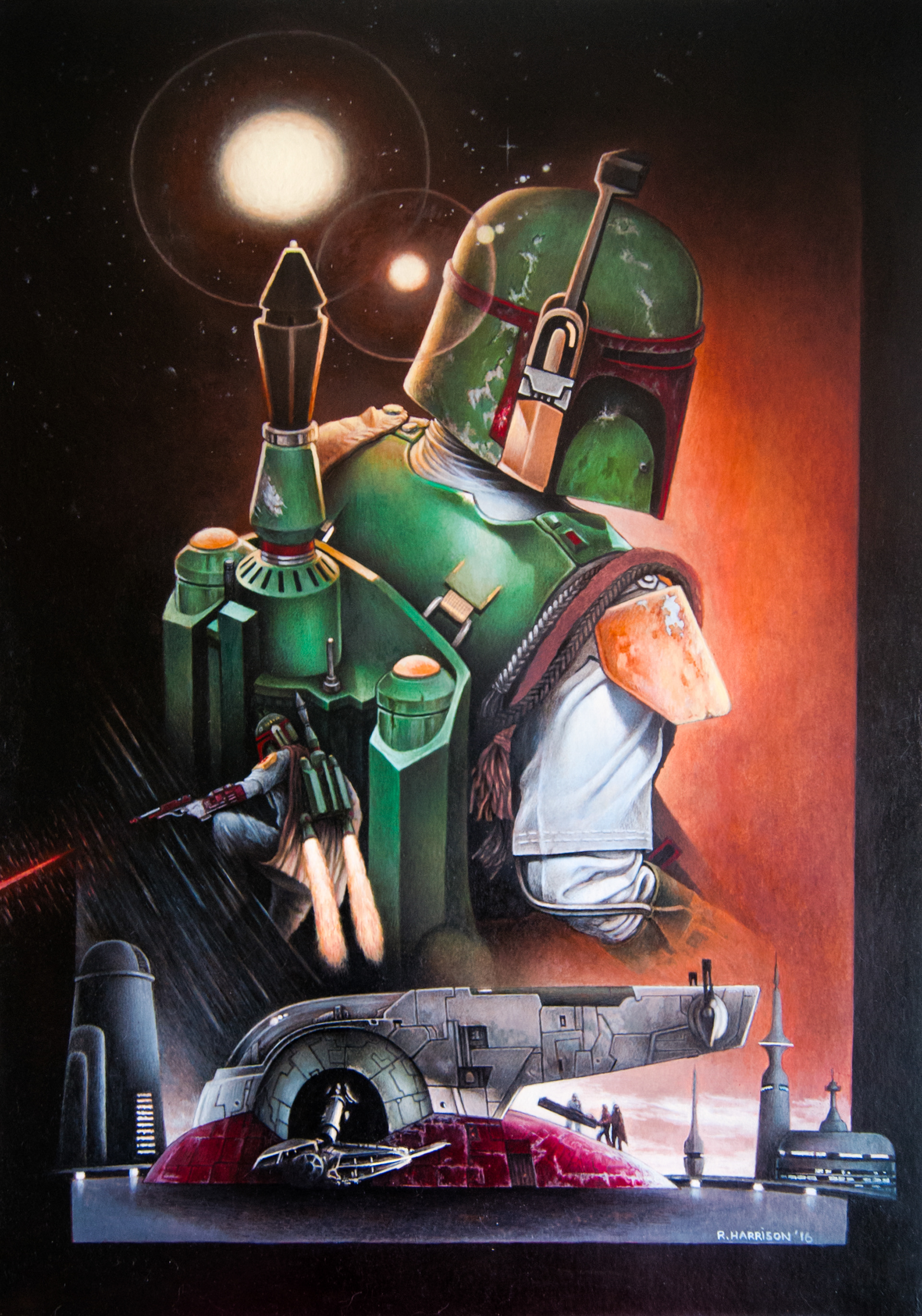 Painting is based on the silent bounty hunter - Boba Fett from the ubiquitous series Star Wars. It`s painted as a homage to the bounty hunter, as he is considered one of the coolest characters in the series. 
This is painted traditionally, on Strathmore Illustration Board. There is a acrylic based coat of all the base colours that can be seen. Then I paint over the acrylics with oils paints, which allows a greater control of shading and colour mixing. 
The painting was painted as a gift for a friend. 
illustration board size - 29.7 cm x 42.0 cm