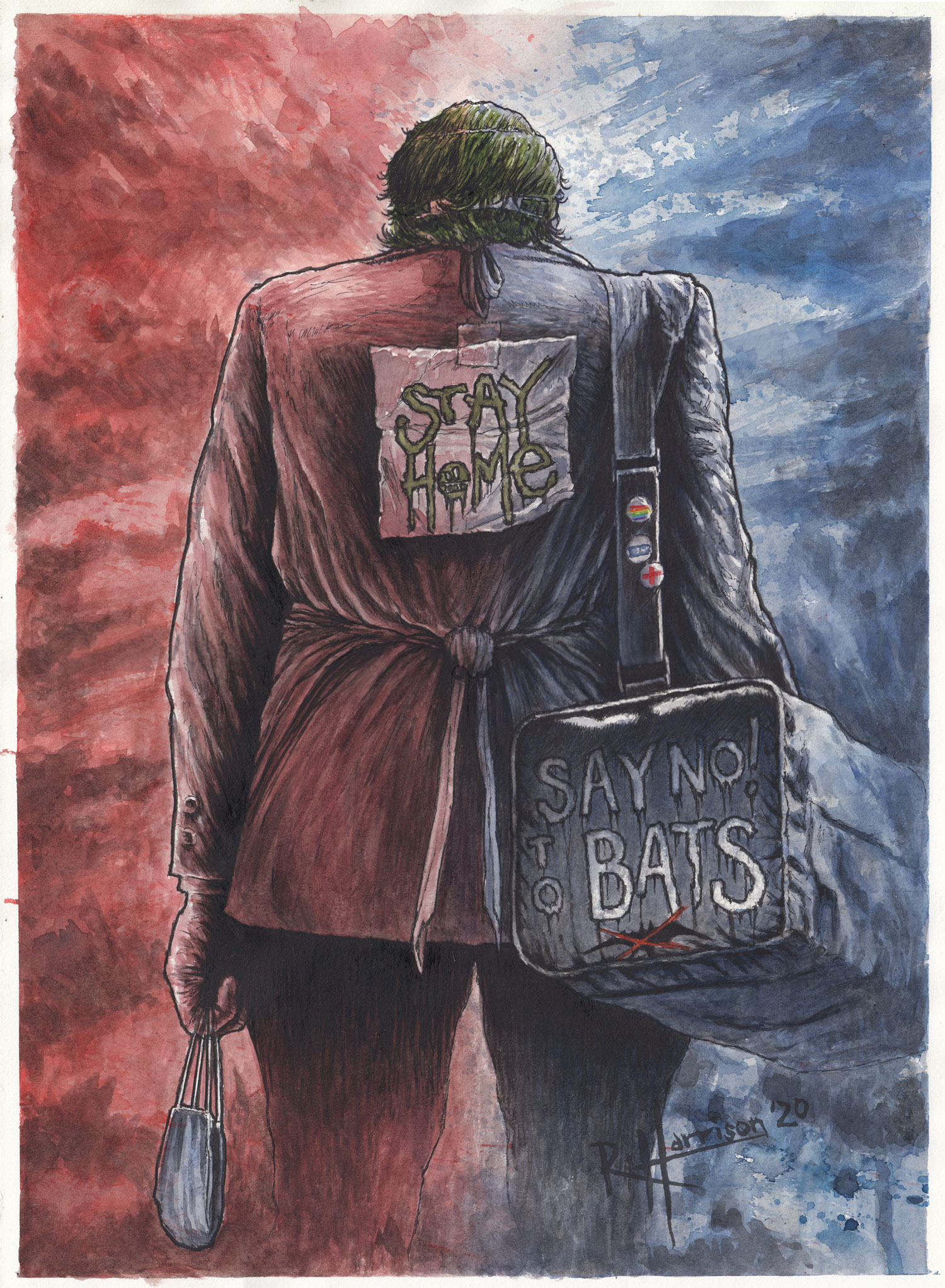 ' Health Longer - Stay Home `

A little idea I had to support the doctors, nurse and vital staff working on the front line to keep as all from harm. Thanks guys, also to the Care Workers and the keep workers that are going above and beyond.

I hope it finds everyone safe.

Watercolours, Indian Ink on A3, 250 gsm Multimedia paper.